Honoring Leonard Tomaszewski ~ June 6, 2014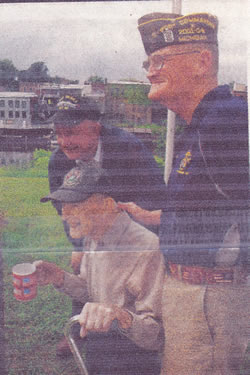 My first cousin once removed (my late-dad's cousin Leonard Tomaszewski) told me the story of D-Day one January day in 2010. I have on these pages about 35 minutes of audio you can listen to of his story, he gave me permission to tape. I ONLY wish I had been able to record video of him telling the story. I had hoped to do that, and I would have done that, but I had not been able to do so. Now my website may be in danger of folding. I have w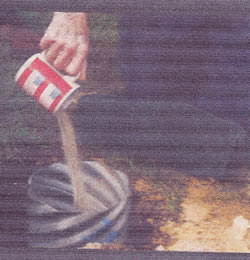 orked hard to improve over the last 15 years.
I have added a new section with letters from soldiers that were sent to Vietnam and that is another segment of this website I started six years ago when I first started reading my uncle Edward Thomas (also was a Tomaszewski until he changed his name in 1942) who served during WWII for 2 1/2 year, and left two shoeboxes of his letters and war artifacts. An article from the Manistee News Advocate that was published, June 6, 2014 tells Leonard's story also, on the 70th anniversary of that fateful and deadly day. In my cousin Leonard's words, "We had been told it was going to be bad and they didn't lie to us.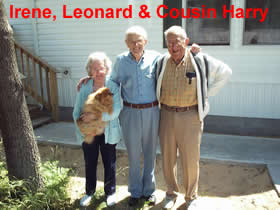 I remember crawling on my knees, and then on my belly, and trying to hide behind the bodies of the fellas who had already been killed. Everyone I crawled up to, or over, I reached out and touched. I guess it was my way of saying goodbye." Leonard was part of the second wave of soldiers, who jumped into the water, heavily laden with seventy pounds of supplies on his back,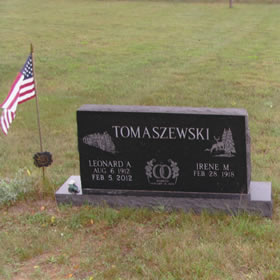 Leonard Tomaszewski Obituary
who had to bounce up and down while heading to shore. When he could touch the sandy ground, it was only the start to what he thought would be his end, also. Leonard said, "I thought I was going to die then and there, and never make it to the beach. But, I made it. Then I had to find anything I could to lay behind and protect myself", as the bullets flew by him.
Leonard Tomaszewski pours Normandy sand in flag pole hole
Check Back For More Pages and Updates